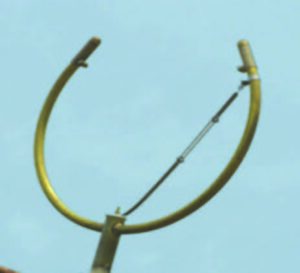 The Horizontally Polarised Booster LPFM Antenna design was specifically for Omni-directional translator/booster applications. The simplicity of the ADB-LHP horizontally polarised design gives low power stations the flexibility needed to meet their individual requirements.
Also, stacking harnesses add multiple bays to achieve the required gain. The antenna is field tunable from 87.5 to 108 MHz. Higher power ratings are available upon request. The antenna features include a VSWR of 1.5:1 or better.
Finally, for more information, please call us now. Alternatively, outside of normal business hours or during public holidays, please leave a message via our Contact us page. We will get back to you as soon as possible. In the meantime, please download the datasheet on the product.
Horizontally Polarised Booster LPFM Antenna Datasheet:
ADB-LHP.pdf