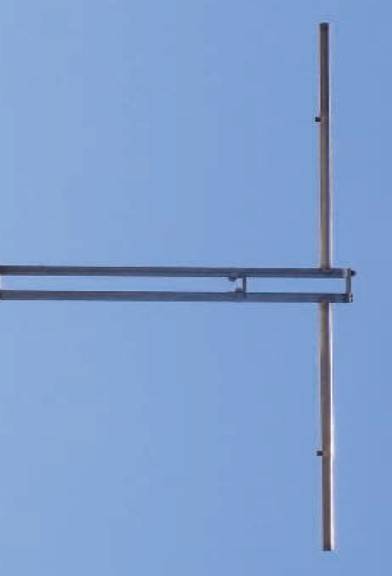 Our Vertically Polarised FM Antenna systems are provided in a side mount configuration. They also consist of a balun fed vertical dipole and rigid coaxial feed system.
Non-corrosive brass and copper provide a durable manufacturing material for the LVP antennas. Also, stainless steel or hot-dipped galvanised steel brackets and associated hardware provide many years of dependable service. The ADB LVP antenna is cable fed and able to handle a maximum input power of 1 kW.
Vertically Polarised FM Antenna designed with Longevity in mind
Finally, for more information, please call us now. Alternatively, outside of normal business hours or during public holidays please leave a message via our Contact us page. We will get back to you as soon as possible. In the meantime, please download the datasheet on the product.
Datasheet Download:
ADB-LVP.pdf